Multi-Purpose Chamber Furnace Line - For small and medium amount of capacity, numerous types of metal components.
INTRODUCTION
Multi-purpose chamber furnace is one of the core and experienced AICHELIN products and with more than 100 years of history of providing high quality products to many internationally renowned companies. This line is for small and medium capacity, numerous types of components and a large variety of components. Ideal for high flexibility in different heat treatment processes.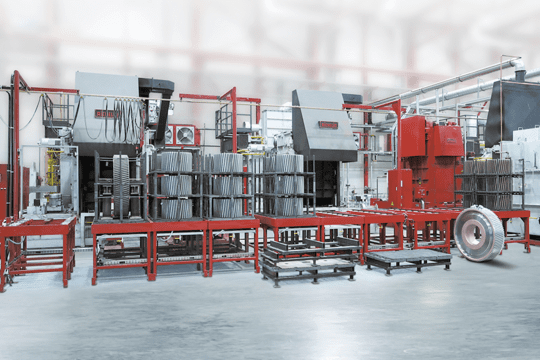 CONSISTS OF LINE
The production line consists of pre-heating furnace, airtight chamber multipurpose furnace, vacuum washing machine or normal washing machine with double tanks, (high / low temperature) tempering furnace, charging and discharging cart, lifting table, storage table, Endothermic gas generator and control system, etc. The number of equipment can be modularized according to the user's output and site conditions.

The control system continuously combines the current informatization and industrialization. In addition to have basic modules such as automatic generation of control processes, automatic recording of process parameters, and realization of product tracking and traceability, its expansion modules add energy consumption statistic and analysis, mobile host computer monitoring system, realize the interface with the workshop MES system, and etc..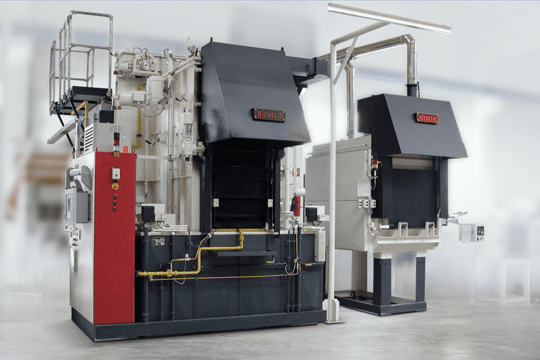 MAIN PROCESS
Carburizing
Carbonitriding
Annealing
Normalizing
Quenching
Tempering
Quenching and high temperature tempering
MAIN COMPONENTS
Automotive parts
Gear parts
Gear parts for wind energy
Bearing
Bearing for wind energy
Tools
Engineering and machinery parts
Fasten parts
Standard parts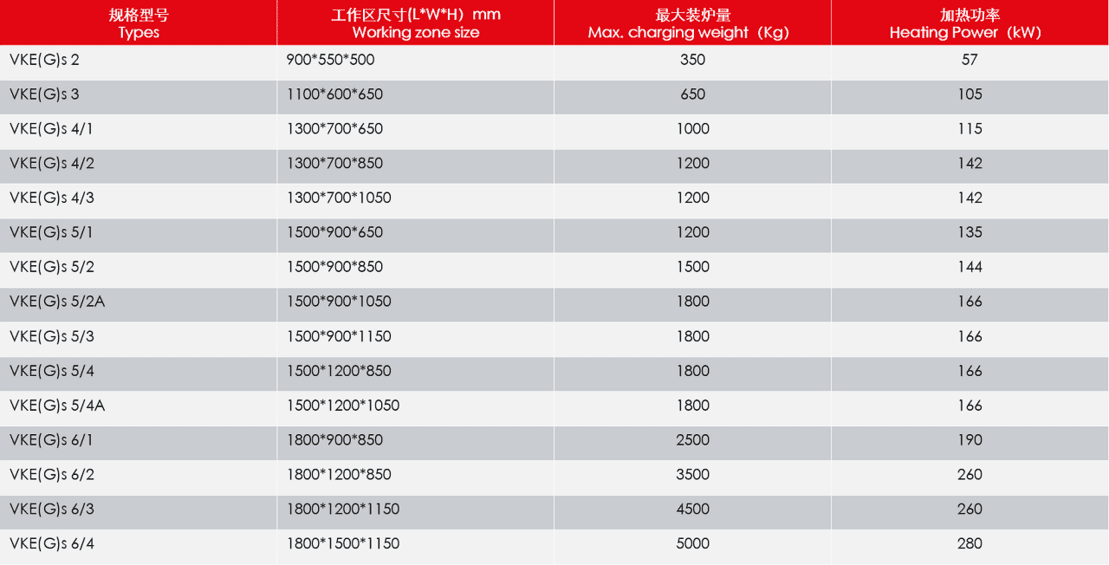 TYPICAL LAYOUT OF THE LINE