Chamber Retort Nitriding Furnace Line
INTRODUCTION
This line is designed for nitriding and nitrocarburizing of gears, tools, and molds. The result of this heat treatment is a wear resisting oxidation layer which is like hard chrome plating and shows a comparably good corrosion resistance. A good appearance quality, uniform hardness, and small deformation of nitride parts.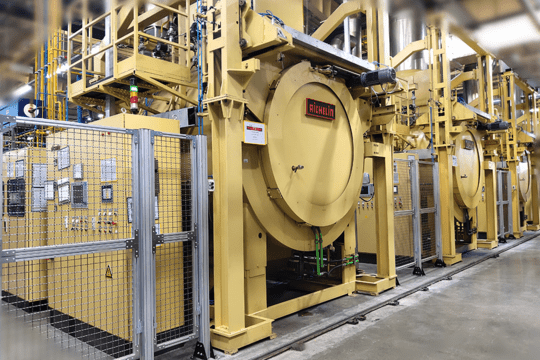 CONSISTS OF LINE
It consists of chamber retort nitriding furnace/ nitrocarburizing furnace, vacuum washing machine(AICHELIN self-developed technology), pre-oxidation furnace, lifting table, storing table, charging and discharging cart, control system, etc.

The control system continuously combines the current informatization and industrialization. In addition to have basic modules such as automatic generation of control processes, automatic recording of process parameters, and realization of product tracking and traceability, its expansion modules add energy consumption statistic and analysis, mobile host computer monitoring system, realize the interface with the workshop MES system, and etc.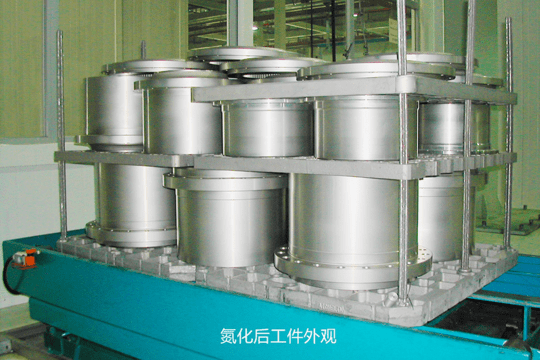 MAIN PROCESS
Nitriding
Nitrocarburizing
MAIN COMPONENTS
Gear
Tools and molds
Hydraulic parts

TYPICAL LAYOUT OF THE LINE